The FFP client planning portal allows a powerful and collaborative tool for you to input and update financial information, access a live version of your financial plan, and gain valuable insights into various planning inputs, assumptions, and scenarios.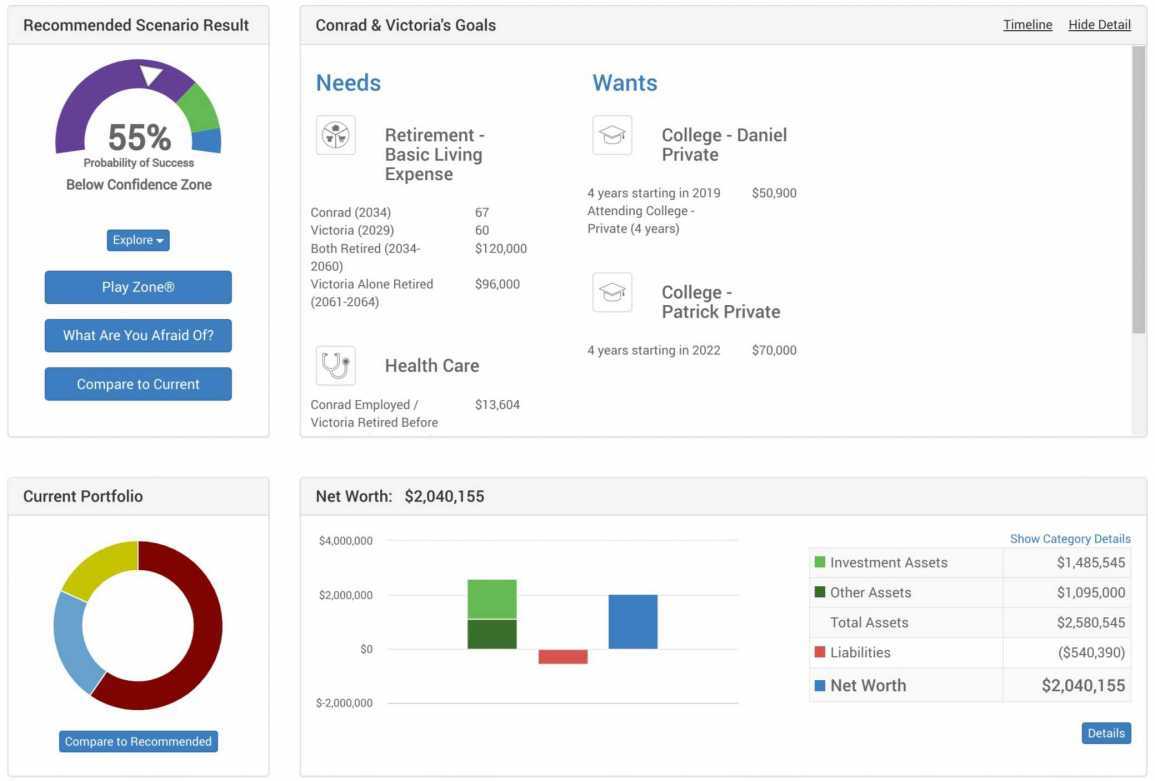 This page includes detailed instructions on the process for you to input important information directly into the plan portal.
Important preliminary items:
You can't break anything. The "data discovery process" follows a sequence of user-friendly screens.
Your inputs are saved each time you advance to another screen.
When you have completed the process, click the green "I'm done" button on the last page. Until you click that button, you can log back into the system any time to complete the data discovery process.
There are helpful icons throughout, designated with a blue question mark (?) that gives you details about the requested information for that data field.
Be as accurate as possible but estimates are okay; if an item doesn't apply to you, enter a zero (or 1 if necessary to get past the prompt).
Jot down notes about questions you may have and then email the list to me after you complete the process.
Nothing is set in stone; we will go over all of the inputs during our planning meeting(s).
Special section notes:
On the children & grandchildren page, please enter ALL children, grandchildren, AND adult parents (label as "other dependent"), regardless of age or financial status.
On the goals page, leave the existing goals as is; add college goals for each of your children (if applicable) but do not add any other goals. We will refine this section during our planning meeting.
On the "linked accounts" page, link as many accounts as you can including bank, mortgage, loans, credit cards, investments, retirement plans, brokerage accounts, and all other financial accounts.
In the "investment assets," "other assets," and "liabilities" sections, manually enter any accounts that you were unable to link in step 3 above. Please enter all financial accounts in sections 3 or 4; estimates are better than no entry.
Continue entering data into all the sections and press "I'm done" when prompted at the end.